Jill Holland porcelain 'pebble' vase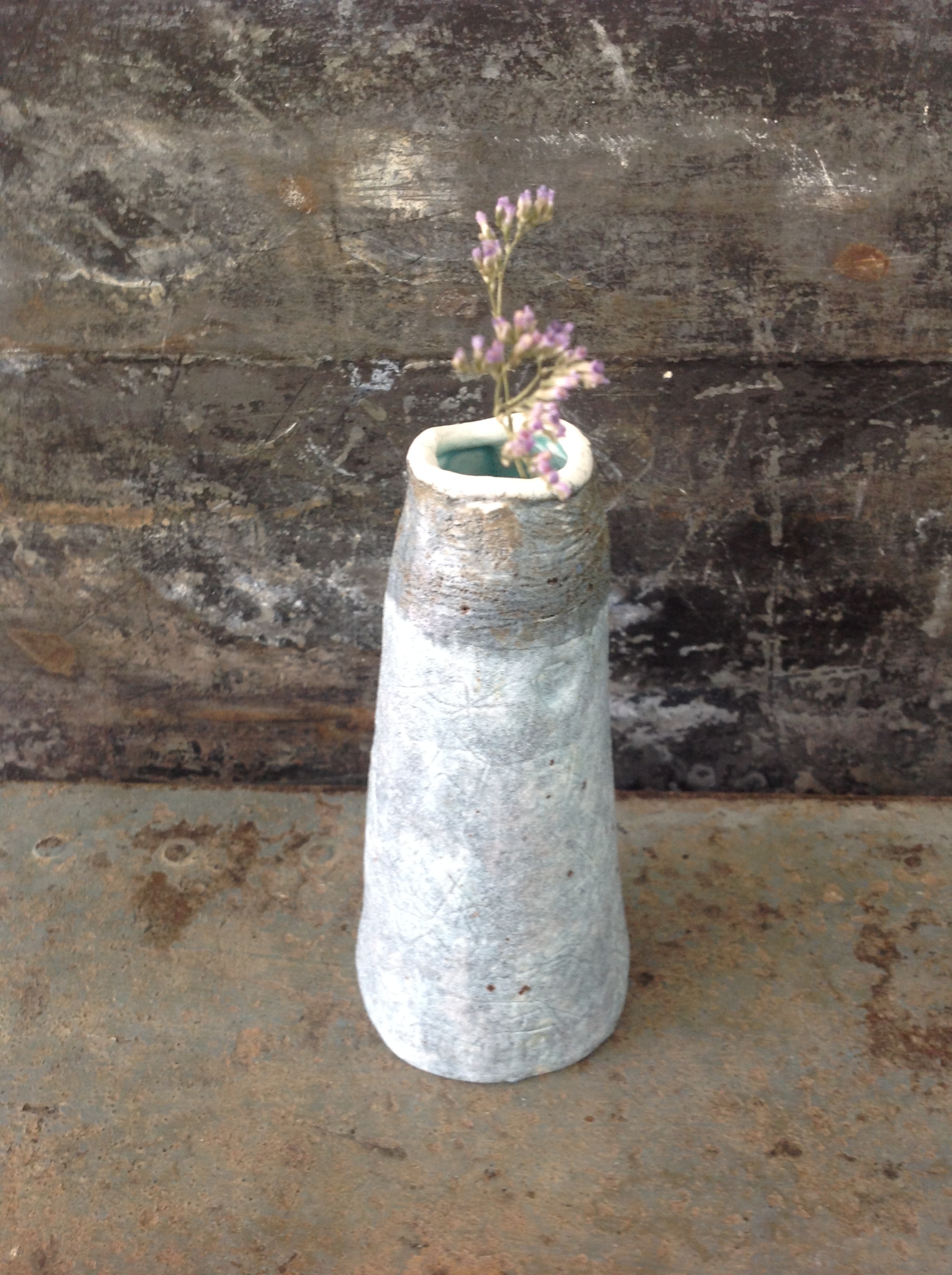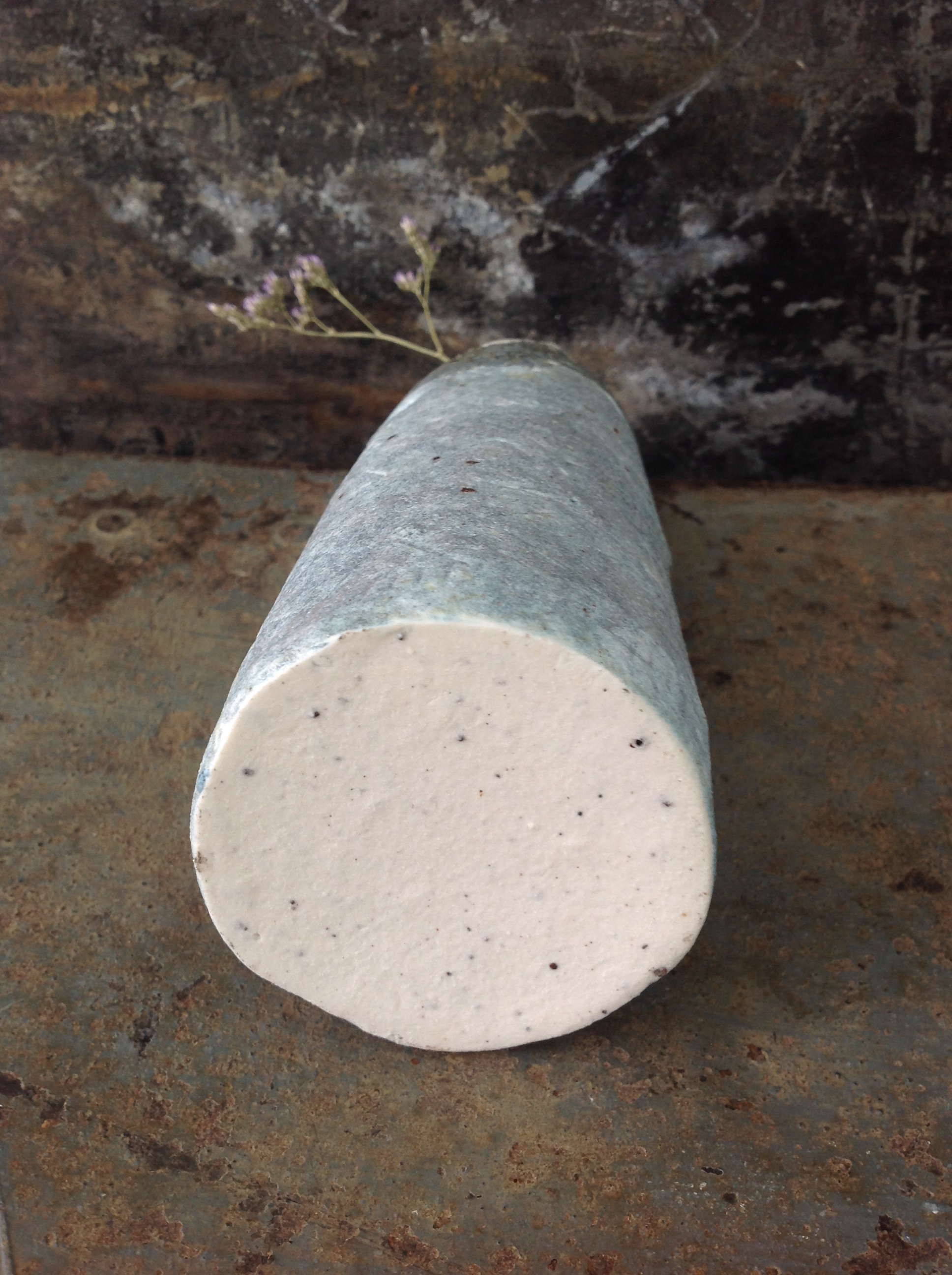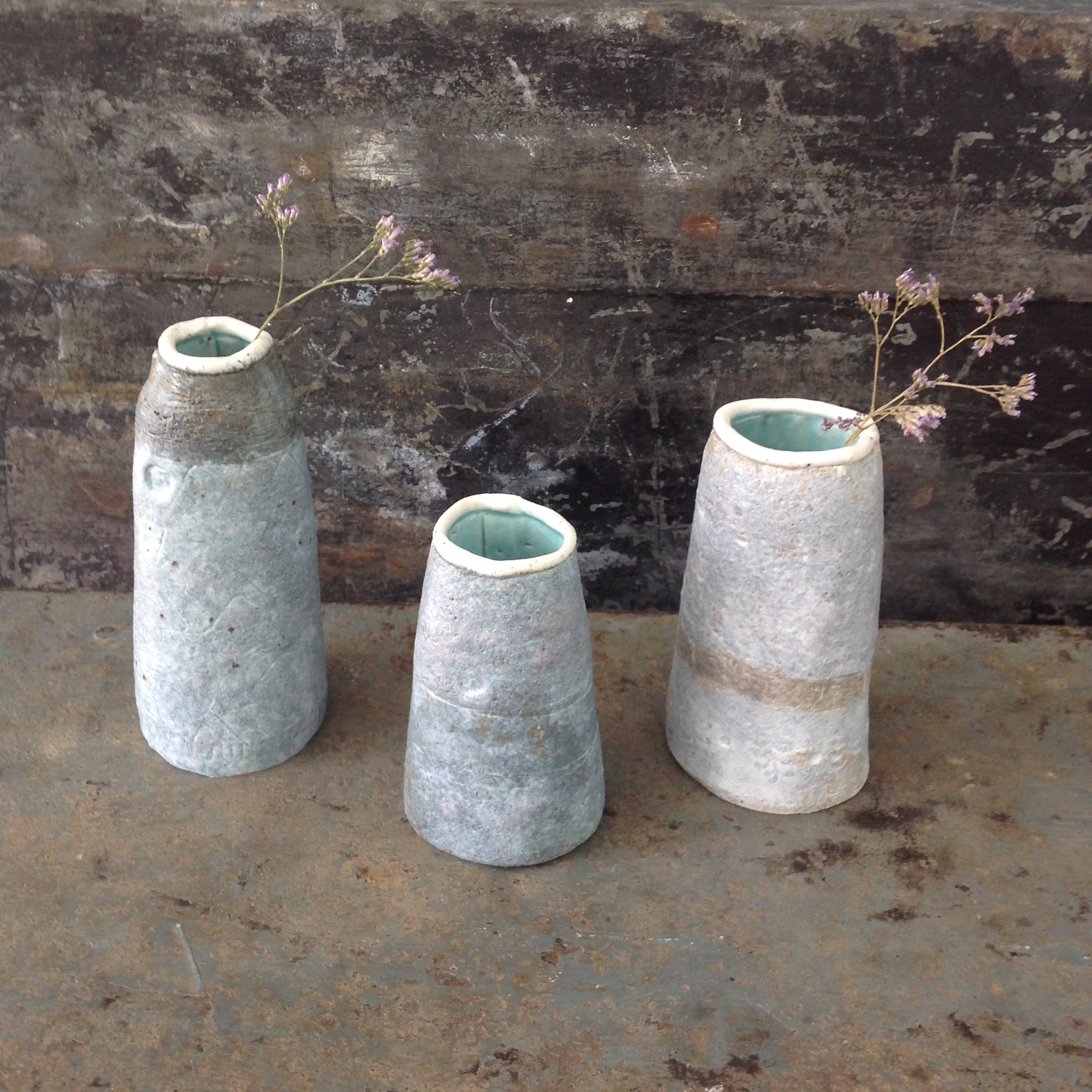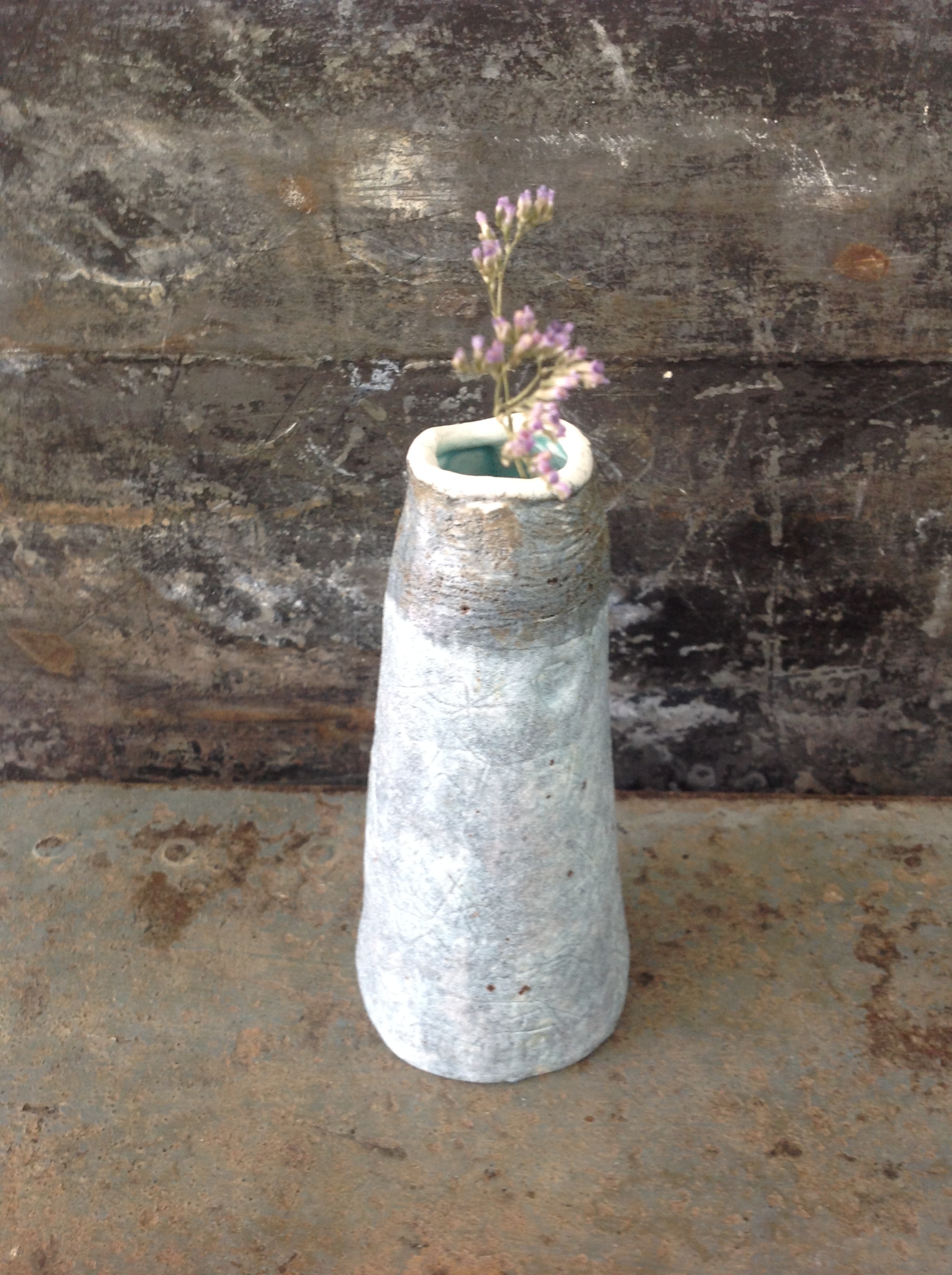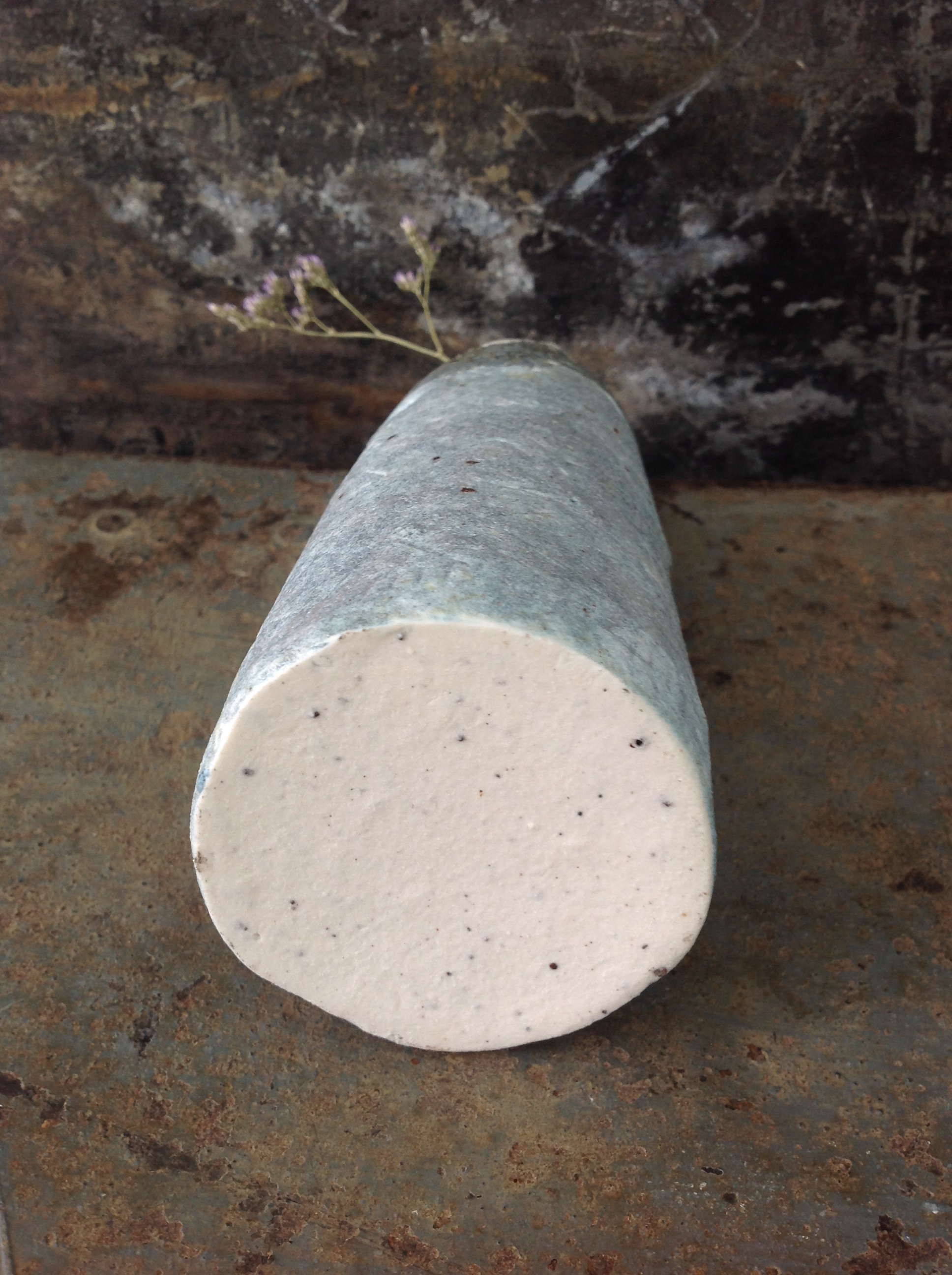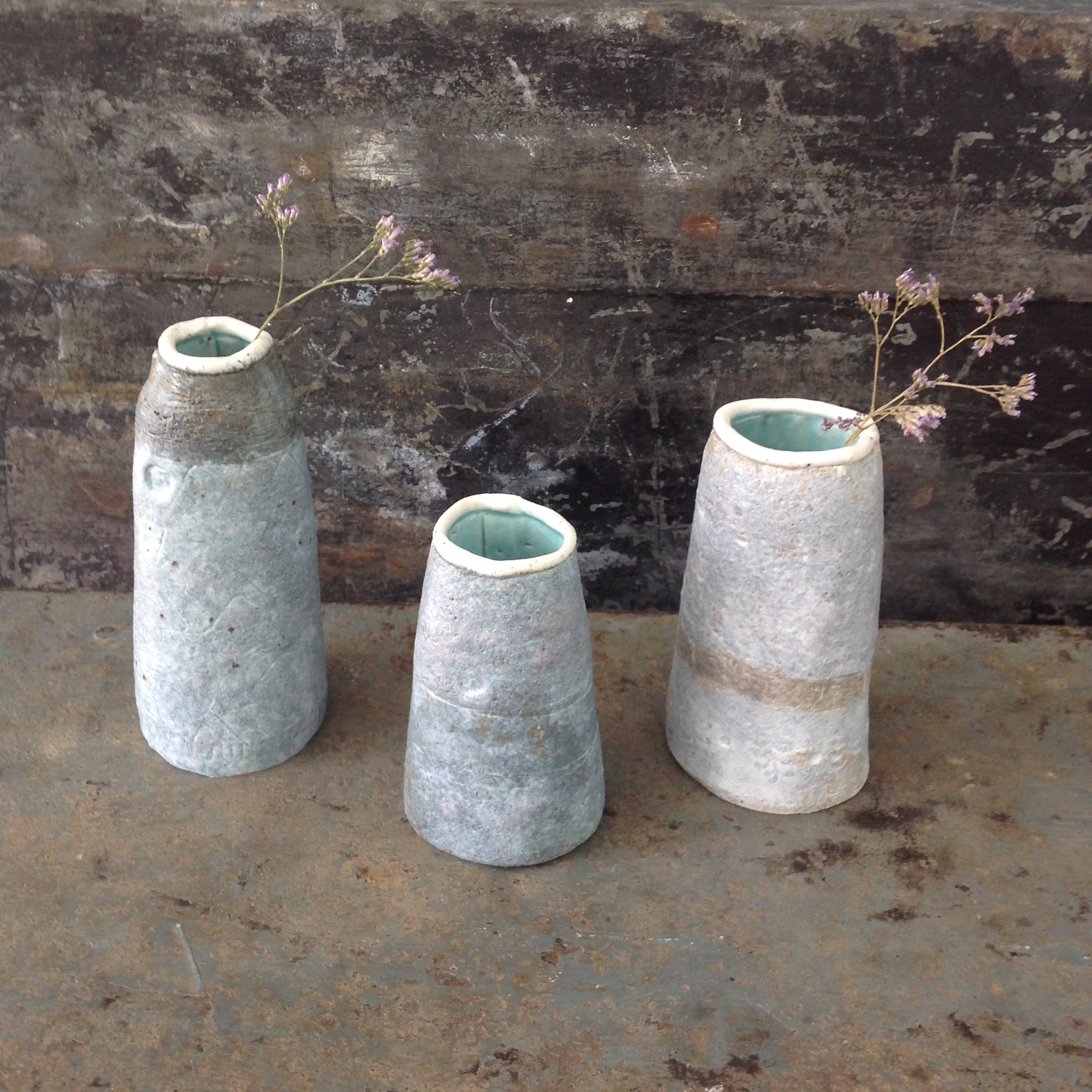 Jill Holland porcelain 'pebble' vase
Slab buit porcelain vase made in Cornwall by Jill Holland.
with textured blue & grey glaze to exterior with turquoise glaze to interior, impressed monogram to side. Approx. 14.5cm high & 6.5cm wide.
Other variants are available, please ask for images, on the final image the vase is shown on the far left.
Sent within three working days.