Alex McCarthy textured Gold Lustre Vessel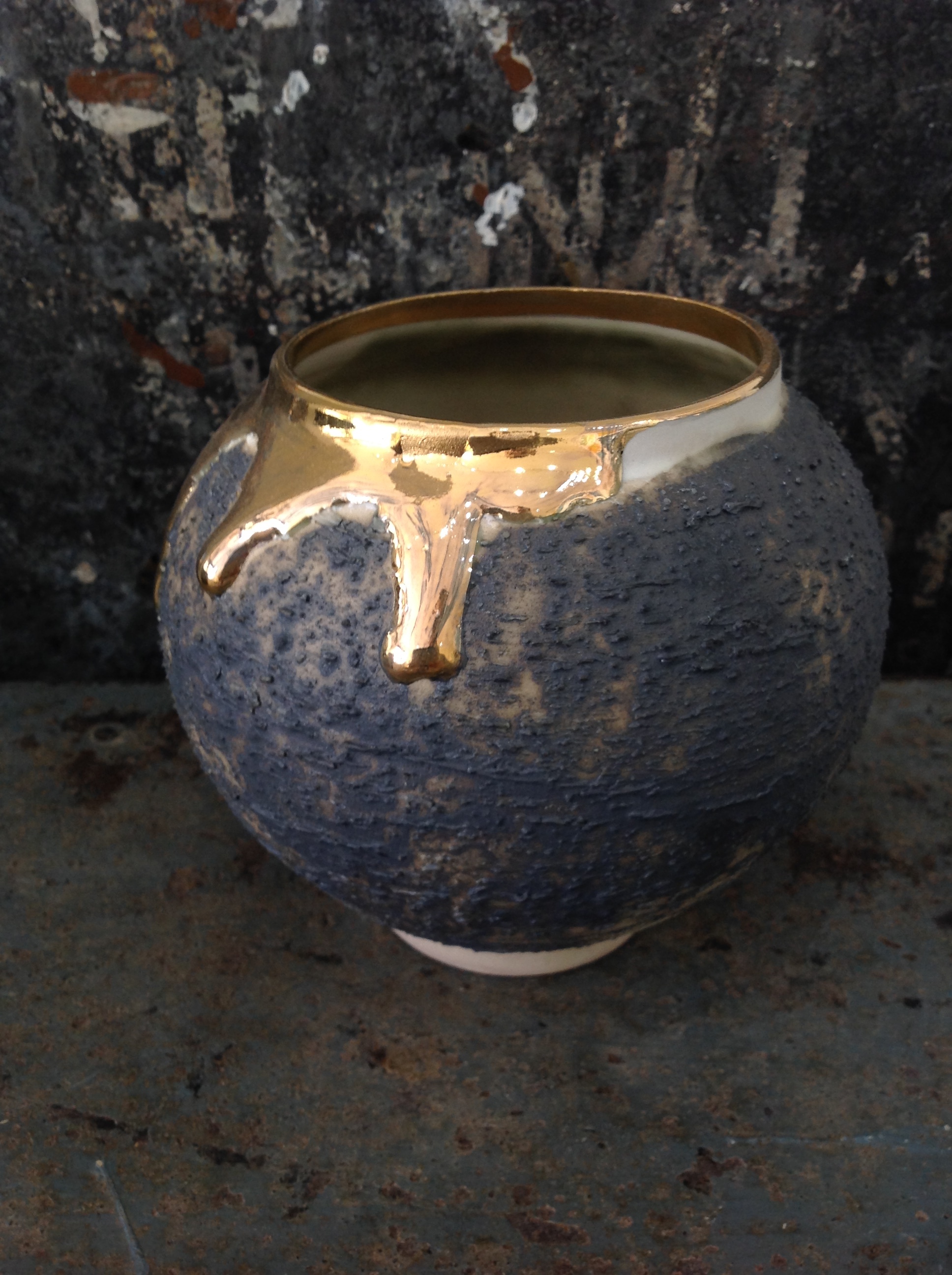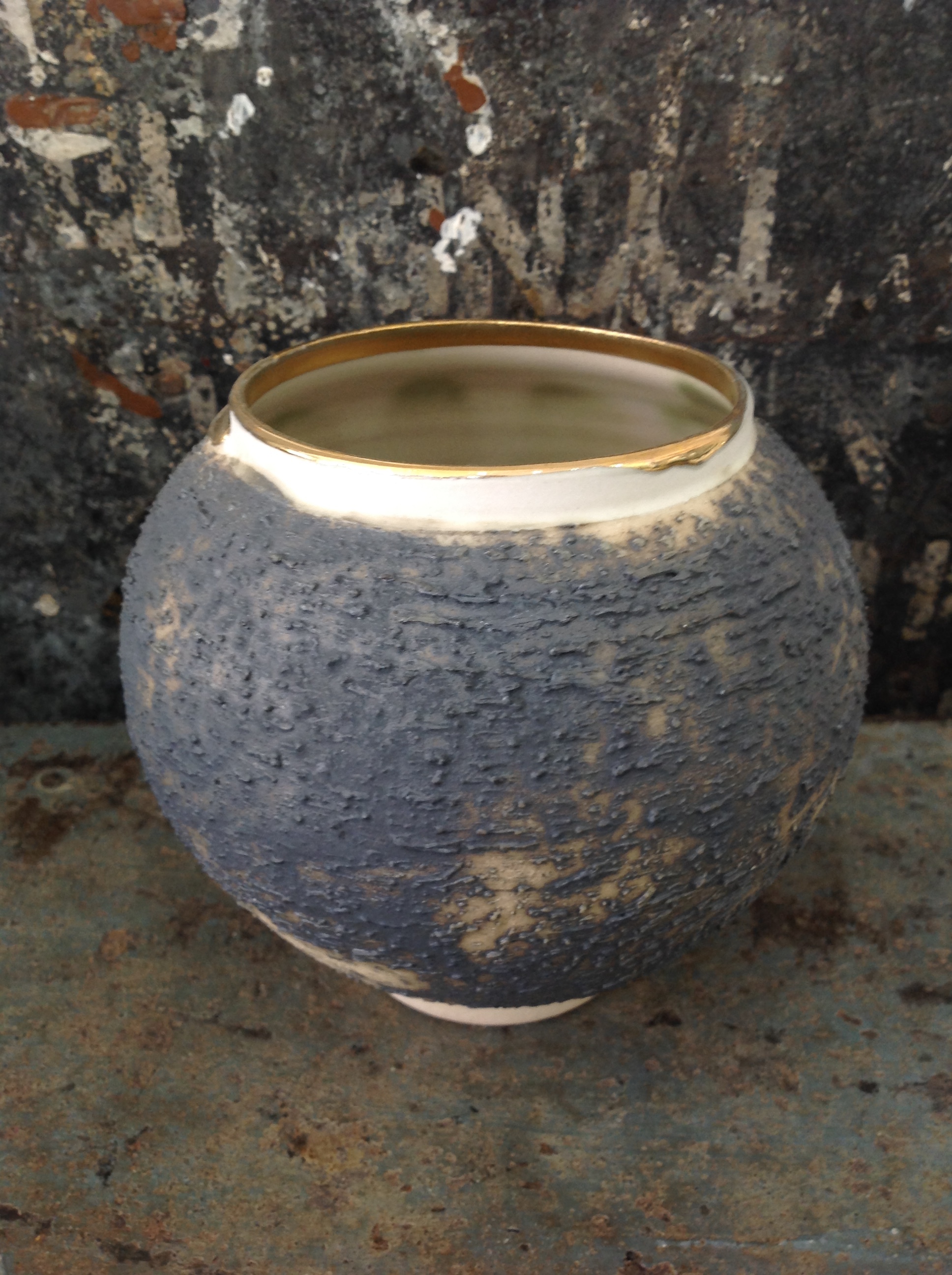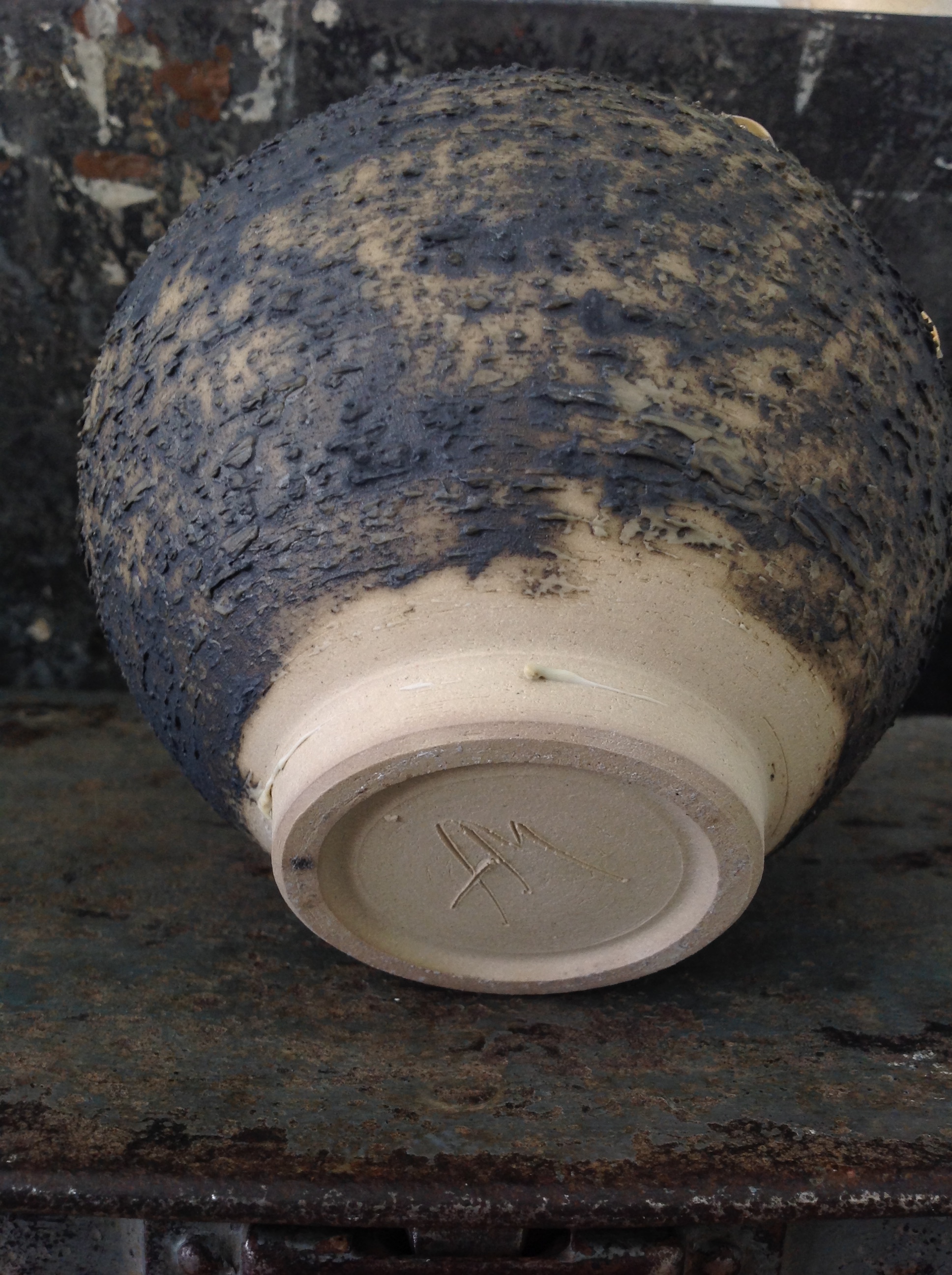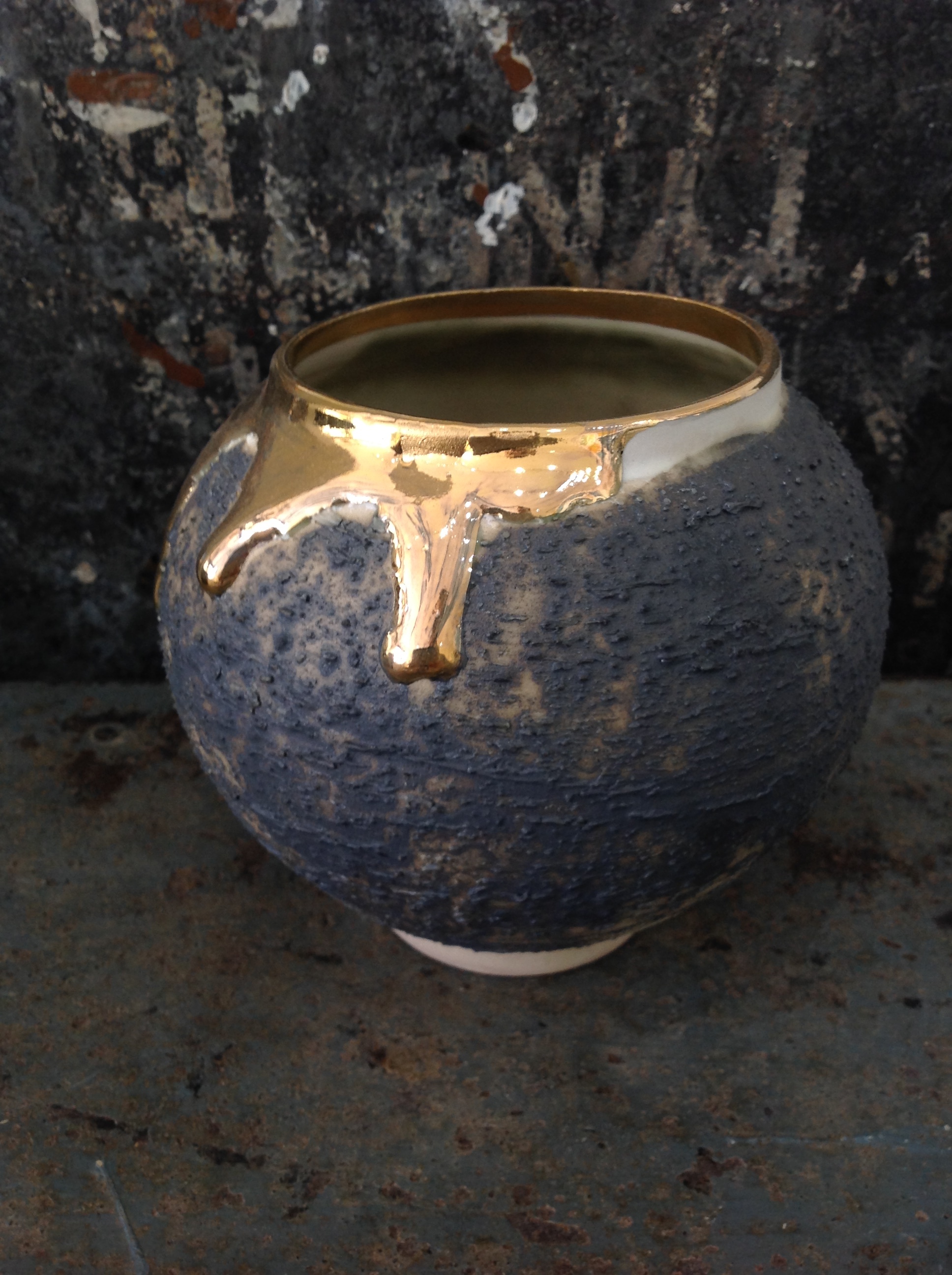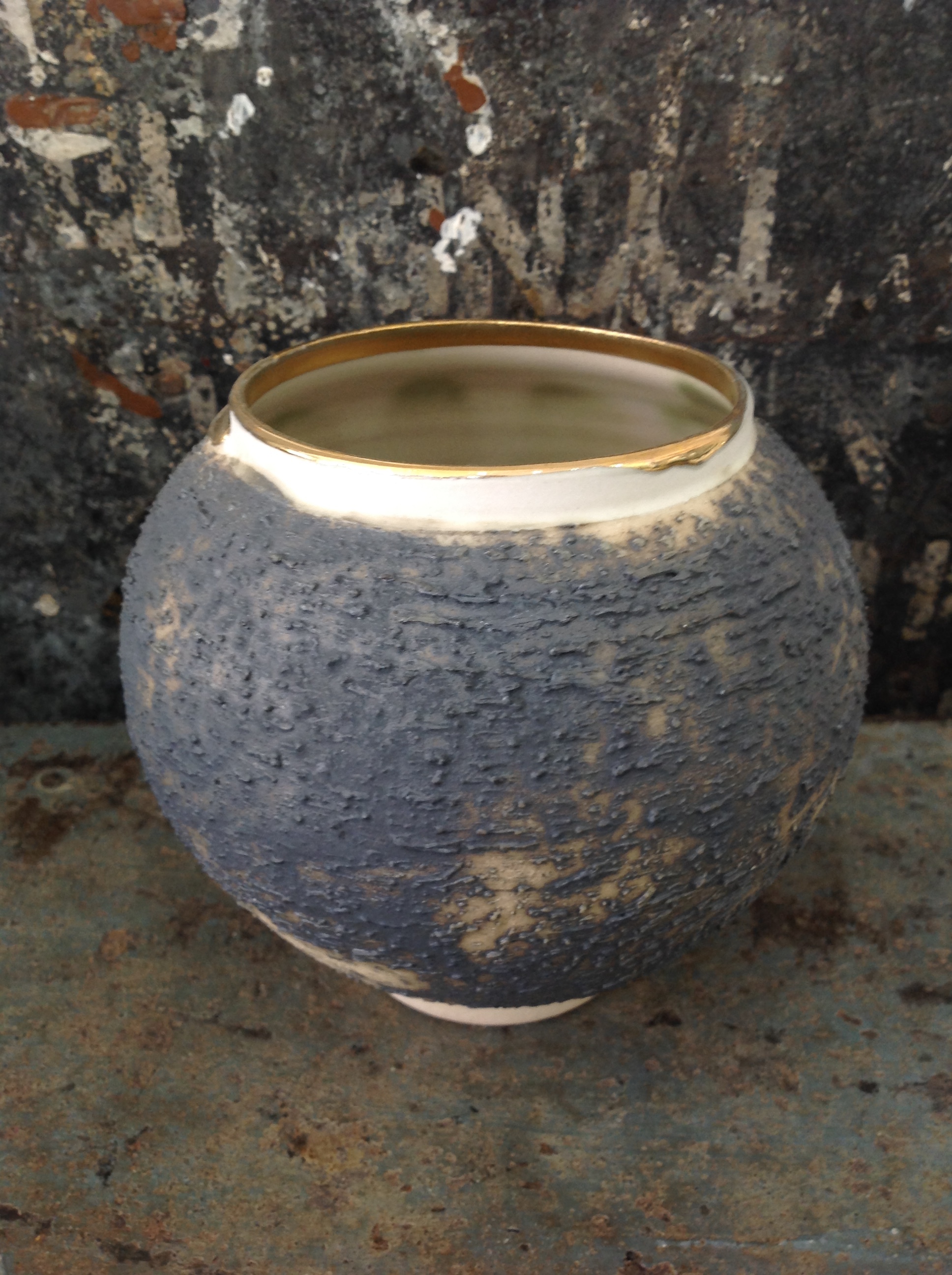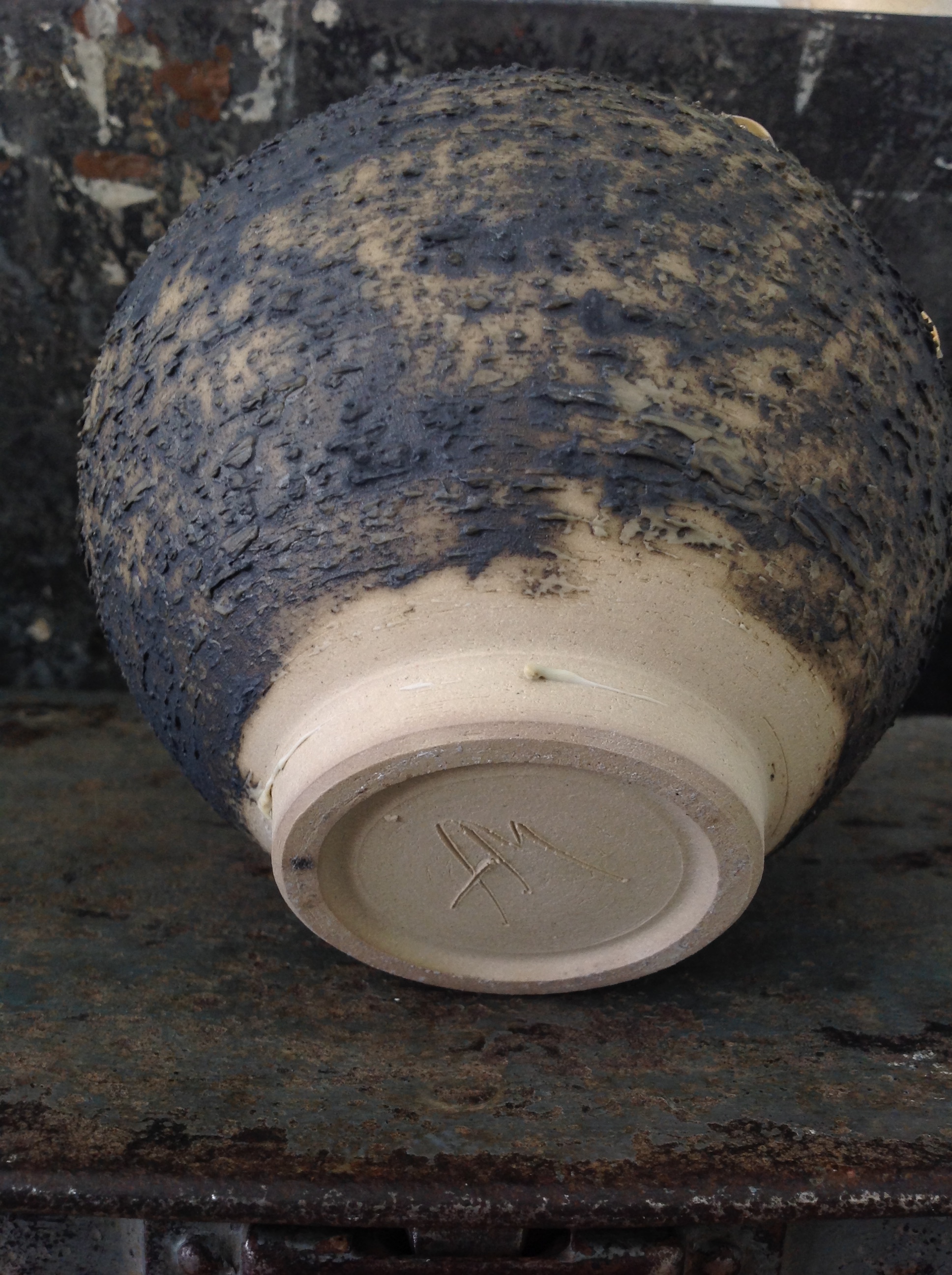 Alex McCarthy textured Gold Lustre Vessel
Textured footed vessel made in Bristol by Alex McCarthy.
Stoneware with textured porcelain slip to exterior & gold lustre drip to side & glazed interior, monogrammed to base.
approx. 13cm high.
Sent second class recorded delivery within 3 working days.
Please note: Variants are available, please ask for images & sizes.